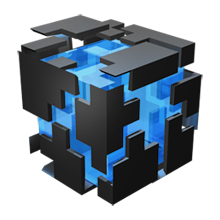 Alien Match
The Mission
Code name "Alien Match"
An Alien ship has been found on a routine North Pole visit, with a visible entrance we placed a device on the hull of the Alien ship to enable a host connection. once we had connected with the host, we found a presence of an Alien Brain behind a data force field this was protected by data blocks and in turn these were also protected by Icon Discs.
With your help we can purge all the data files to bring down the force field so that we can access the Alien Brain. Your mission is to match the Icon Discs to enable our security program to purge these data files.
The Host connection has a time limit before you are detected by the Alien brain, but you will have a time indicator to keep you aware of this. Purging will only happen when you match the Alien Icon Discs in horizontal or vertical rows of three or more. We believe that there are many levels of data that you must purge.

Maybe if you are a professional matcher you can stick around on the level and maximise your score to try to gain the Rank of Supreme matcher.
The Description
You need to match a minimum of three Icon Discs to purge the data blocks behind the "Icon Discs".
1) A match can only be Vertical or Horizontal.
2) You can only move one space vertical or horizontal to make a match.
3) You have a time limit per level, you can boost your time buy using the boost button.
You will only have 10 to start with, you can watch a movie from the level page and gain more bonus time boosts. Of course the occasional level we will give some help.
The matched icon discs will be purged along with the Data Blocks, new Icon Discs will replace them.
You must now purge all the Data Blocks in each level until you can access the ship. We have seen Icon Discs that have a complex security code embedded in them. You must match these more than once, depending on the level of security before you can purge the data blocks.Beware the Alien Brain has the ability to move the icon discs if it feels the security program is being compromised.
Information
Price Free
Platform iOS, Android, Soon Windows Store
Relese Date June 2015